Worcester:
"This place is wonderful. I came here on a trach and gtube and since I've been here both have been removed! I'm about to discharge to a beautiful group home. The staff here are very caring and have got me to this point!"
– H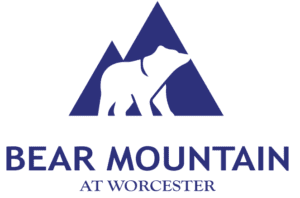 Testimonials from West Springfield:
"The staff were great. The physical therapy could not have been any better and I could have not asked for anything more for my husband. Christopher from therapy was fantastic.  He had Tom walking all over the place.  My husband's confidence is great, and he is almost back to normal. I would definitely send a loved one back to Bear Mountain at West Springfield."
Claire, wife of Thomas, who recently discharged on March 1, 2022.
---
"I'm stronger then on admission. I pushed myself and I wanted to be home."  She reports that the therapy department has been wonderful.  "They care and push you. Marcia and Tricia want you to succeed.  They encourage me to push myself and I have gained a confidence that I have not seen in a long time."  She reports that she has been doing things that she hasn't done in a long time.  "I thank my lucky stars that I landed here. We connected and I gained the needed trust. I would definitely return."
Susan, short-term resident
---
"Bear Mountain was the best thing to happen to me in a long time. The staff were truly amazing.  They did not judge me and helped me understand that I could return to the community and succeed. Darlene in Social Services has done so much for me.  I don't know how I can ever repay her."  John reports that he would return to Bear Mountain in West Springfield if he ever needed that level of care.
John, discharged resident
---
To Martha, Loretta, and all the staff involved in my care,
Thank you so much for your kindness, always with a smile and encouraging words. I actually looked forward to our daily workouts and conversations. Your dedication to your profession is clearly evident and very much appreciated. I look forward to returning to my regular activities and credit you for making that possible. Sending love and hugs.
-CR
ANDOVER:
I found myself in a state of absolute astonishment after a visit to my hospice patients in your Bear Mountain nursing home in Andover last week. I have been to Bear Mountain many times in the past but my visit this time, after a four month leave, was very different.
It felt as if someone had sprinkled pixie dust over the staff in that building.
I have never been more warmly welcomed and more kindly treated in any nursing home since beginning this work nearly 14 years ago. Your staff was just magical.
It began with Josephine at the front desk. I have always enjoyed her welcoming personality. I call her the "director of first impressions".
Yet the following impressions were just as sweet.
I do not exaggerate the point when I tell you that every nurse and aide I encountered on the floors was as helpful and welcoming as Josephine. The two activities aides, Carmen and Darlene, were joyful and cheerful and just so sweet as they pulled out a chair for me to sit in as I visited a patient.
When I then went to the room of a patient who was resting, a housekeeper had just mopped the floor. Concerned lest I slip, the sweet housekeeper literally gave me her arm and insisted on escorting me to the patient's bedside. I felt like a visiting dignitary and had to remind myself I was just an ordinary chaplain visiting in a nursing home.
And if I thought it could get no sweeter that day, I was in for a surprise.
For it was then, on my way out of Bear Mountain, that I encountered two more of your nursing home's angels -- one disguised as a director of nursing and the other as a nursing home administrator.
Like the others, these women invited me to sit with them and pulled up a chair for me. And what ensued was a wonderful meeting of compassionate minds. It was so very clear to me that Diann Sespico and Connie Paullis are truly called to their work and it was inspiring to me. They really cared to hear my professional thoughts regarding best practices in bereavement care for their staff. It was the best meeting I have had in a very long time.
And while I am still not sure if it was you, or Connie, or Diann (or maybe all of you) who sprinkled the pixie dust on the staff at Bear Mountain, I was happy to be sprinkled that day last week and look forward to more visits there.
- Susan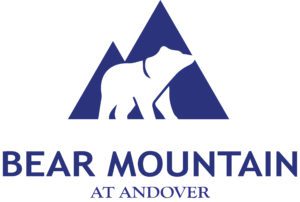 - Patrick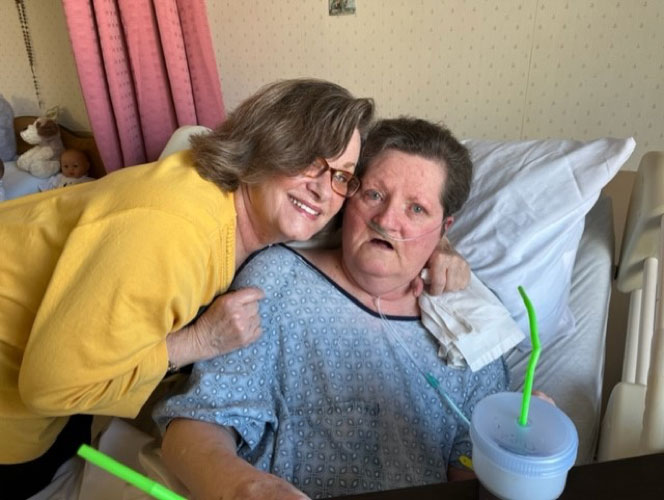 Statia and Helen love everything about Carvalho — especially having both of her daughter in laws here as CNAs (Rhonda and Lisa). Statia visits several times weekly at all different hours and feels she knows most of the staff, starting with the most wonderful, friendly, always happy Sue at the front desk.
- Carvalho Grove - Donna Meet Delores and her daughter Cindy!
Cindy visits her mom almost daily and they both like everything about Carvalho Grove —-today Delores requested a PB&J for lunch.
You can always find Delores engaged in activities, especially music related.
Cindy says from her initial greeting with charming Sue at the front desk, to the attentive CNAs and wonderful nurses, she's very pleased with Carvalho Grove Health and Rehabilitation Center.
- Carvalho Grove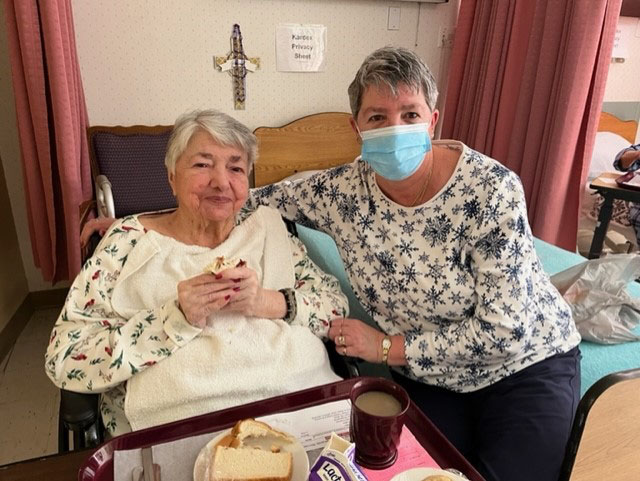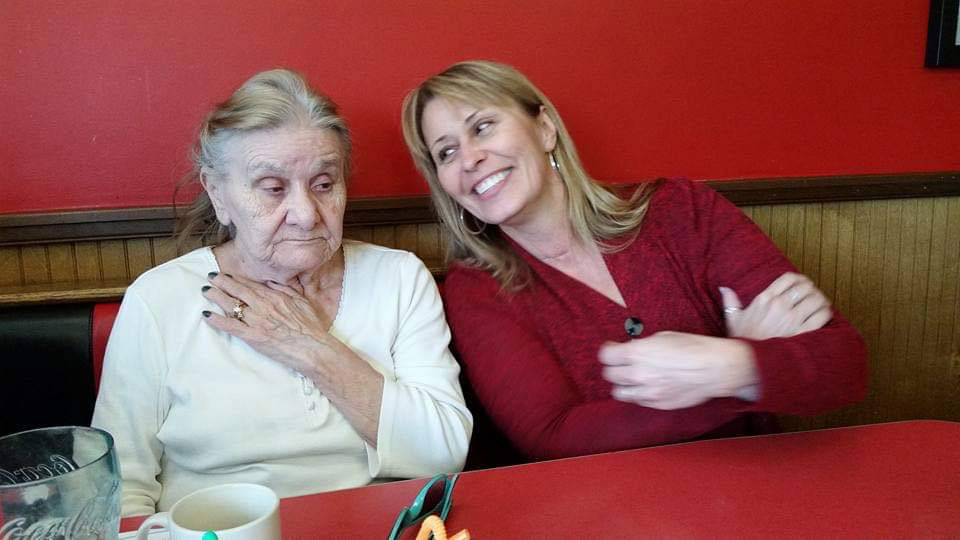 Blue Hills:
Thank you to the staff that took care of Ralph. We also want to thank Cham and all the receptionists that so patiently took our phone calls. Everyone was so pleasant when we came in and we want them to know we appreciated all they do and did during COVID. Even though a nursing home is not where you want to be or visit, your staff was efficient, keeping Dad comfortable, clean and calm. Sincere thanks!
- Ralph's Children
Sudbury:
It is never an easy choice/decision to put a parent, spouse or even a ward you are in charge of in a Long-term facility. Especially when you have been their caregiver 24/7/365 for longer than most people would have held out to do the job personally themselves. That being said 6 months ago my father who has Alzheimer's was introduced to the long-term care unit at Bear Mountain at Sudbury. No older person with Alzheimer's wants to leave what is familiar. But Dad loves the nurses and their colorful uniforms. He has relationships with the cleaning staff as if he was back at work 35 years ago. He loves the food even if it isn't my Mother's cooking and even if he doesn't eat as much as he used to, he still eats it to be polite. He is involved with the activities (even if he doesn't understand them) instead of the TV during the day. He loves the courtyard and the big windows and tells Mom and myself: "when it gets warmer we are going to have a picnic". My father is dry, clean, and he loves his roommate because they are both "townies". So far this makes me happy. I am very thankful for David Coughlin who my dad says is his "Twin Dave" who stops by often to say "hello-hello".
---
My dad recently was admitted for long-term care at Bear Mountain. Our family has never dealt with nursing homes in the past, so we were not sure of what to expect. After our first visit that took place off the lobby due to COVID restrictions, we immediately knew that he was in a good place. Everyone was kind and professional. However, after our first visit to his room and living area we were completely blown away by the kindness and compassion from the entire staff! Our father has dementia and was dealing with a few minor issues. Not only was the staff on the floor experienced and helpful to my dad, you could clearly see they took a personal interest in making sure our father was comfortable. Far, far exceeded our expectations!!!! Thank you!!
– William
---
To begin with no nursing home is perfect. Historically they all are understaffed and the staff underpaid. The work can be very hard and depressing and thankless especially during a pandemic. I found David Coughlin and Jim Divver to be most helpful and accommodating when I placed my husband in Bear Mountain at Sudbury. My husband has Alzheimer's and daily he is reminded of the activities so he chooses to participate. He looks and acts healthier than he has in the past 7 years being cared for at home by a burned out 78-year-old nurse and daughter at home. There had been a glitch but it has been taken care of. The young chief is very talented! Food is very appealing and tasty. For all it's worth, you can't please everyone all of the time.
4 STARS!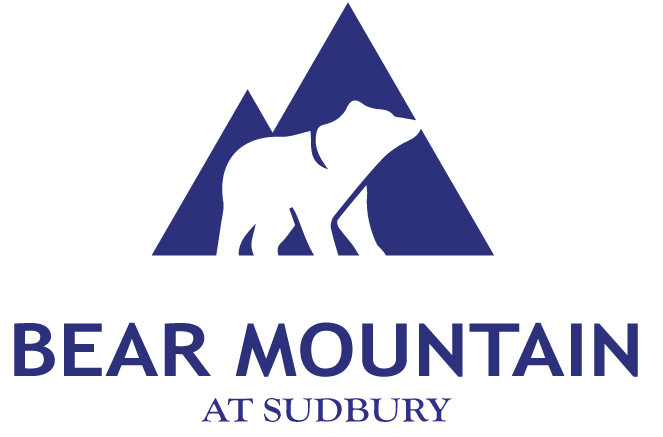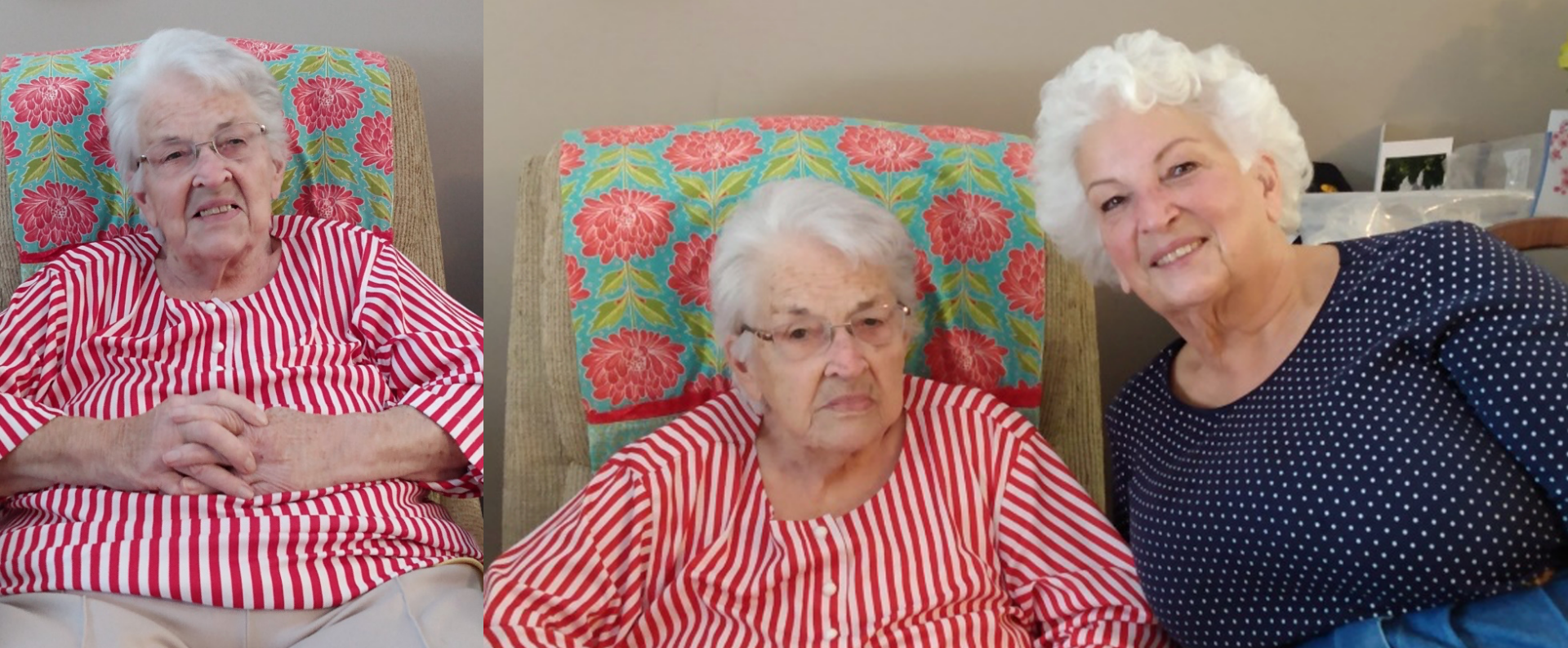 Mattapan:
The staff here at Mattapan are good to me. When I ask for something, they give it to me. Also when I ask to see the doctor, he does come to see me. I had family members visit me during the pandemic, it was nice to see each other.
– Maria, current resident
---
Mattapan is a special rehab for the sake of residents who need rehab to get back to their daily living. I am comfortable here with good staff, doctors giving me good care, and other residents. During the pandemic, I had family visits -- it was nice to see my family. The hospitality of the staff is excellent.
– Garnett, current resident
Country Gardens
I would just like to tell you, again, how much we appreciate all of the care and compassion you and the staff at Country Gardens provide and show my Mom. From the first day she was transferred to this Bear Mountain facility (which is actually coming up on a year), she has been treated with dignity, kindness and care of both her mind and body. Knowing she is under such skilled hands and watchful eyes allows us, as her family, to sleep every night, knowing she is safe. My parents have been married for almost 60 years and this has been a very difficult transition for my Dad. Everyone is so welcoming at the home! My Dad has become very comfortable visiting with my Mom every day and we joke that he's become part of the Country Garden's family! Whenever I talk with someone about their aging loved one and the prospect of their needing skilled care, my first and only recommendation is Country Gardens. We are very grateful and appreciative of every member of the staff who works so hard to provide the care and services to my Mom that we are just unable to. Country Gardens has blessed us with the gift of comfort knowing our loved one is safe and cared for. Thank you, again, for everything!
– Cheryl
---
I would like to take this time to thank Country Gardens for their continued support and care for my Mom. Every time we go to visit, Maria always greets us with a smile and welcomes us. The nursing staff and CNA's always make my mom comfortable. My mom is always clean and social. The activity people always go above and beyond to make sure my mom is always participating in some sort of way. It makes me feel better to know she's kept busy and not just sitting in her room alone. It's always hard leaving a loved one. But I have a bit of ease knowing she's cared for and loved by the staff. She always tells us about how she looks forward to going to the dining room for her food. If you know my mom this is a good thing. Again I just want to say thank you to all the staff that help on a daily basis to make my Mom as comfortable as she is during this difficult time of her life. My deepest appreciation to all.
– Jeannette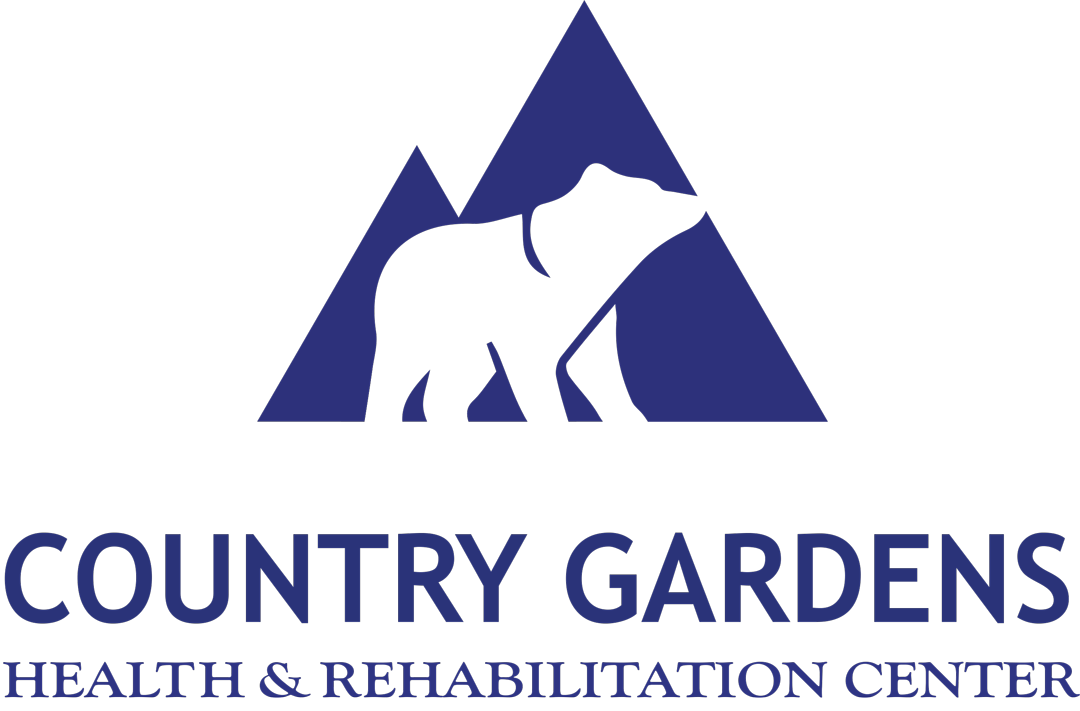 Son was admitted on February 19th, 2018
My son has been living in Timberlyn Heights for about 4 months now. Overall, this is a great facility. My son absolutely loves living here. The care that he receives is wonderful. All the staff love my son, and they treat him like family. The staff should really be proud of the work that they do, they're making a difference in my son's life. I feel like I can call this my son's home, it's a great environment for him to be in. I appreciate everything that Timberlyn Heights does for my son, this is one of the best facilities around.
- Gasner H.
---
Sister was admitted May 2007
My sister was admitted to Timberlyn Heights Nursing and Rehabilitation in May of 2007. Since she has been there, she has received exceptional care. The staff goes above and beyond for my sister, helping her out with whatever she needs and answering all her questions. The staff at Timberlyn Heights is amazing and they take great pride in their work. You can really see how the staff are compassionate, caring, and nurturing. Thank you for all that you do for my sister and providing her wonderful care.
- Christina S.
---
Brother admitted on August 24, 2017
My brother was admitted to Timberlyn Heights on August 24, 2017. He had been admitted here because of his TBI. He has been at Timberlyn Heights for about 6 months, and so far, there is nothing but positive things to say about this facility. Upon arrival we were greeted with smiles from the wonderful staff, and we received a great experience through this transition. All the staff has been very supportive throughout this time, and they're all willing to help with anything we need. The staff has been very informative in helping us in this process and has answered all the questions that we have asked. This is a very nice facility, and the staff treat people with respect and kindness. Thank you to Timberlyn Heights for everything you have done for my brother.
Sincerely,
Anthony F.
Chestnut Hill
My dad has been here for 2 months now. We have found the staff to be very compassionate, caring and hard working. And while I haven't personally tried the food it actually looks pretty good.
– Dan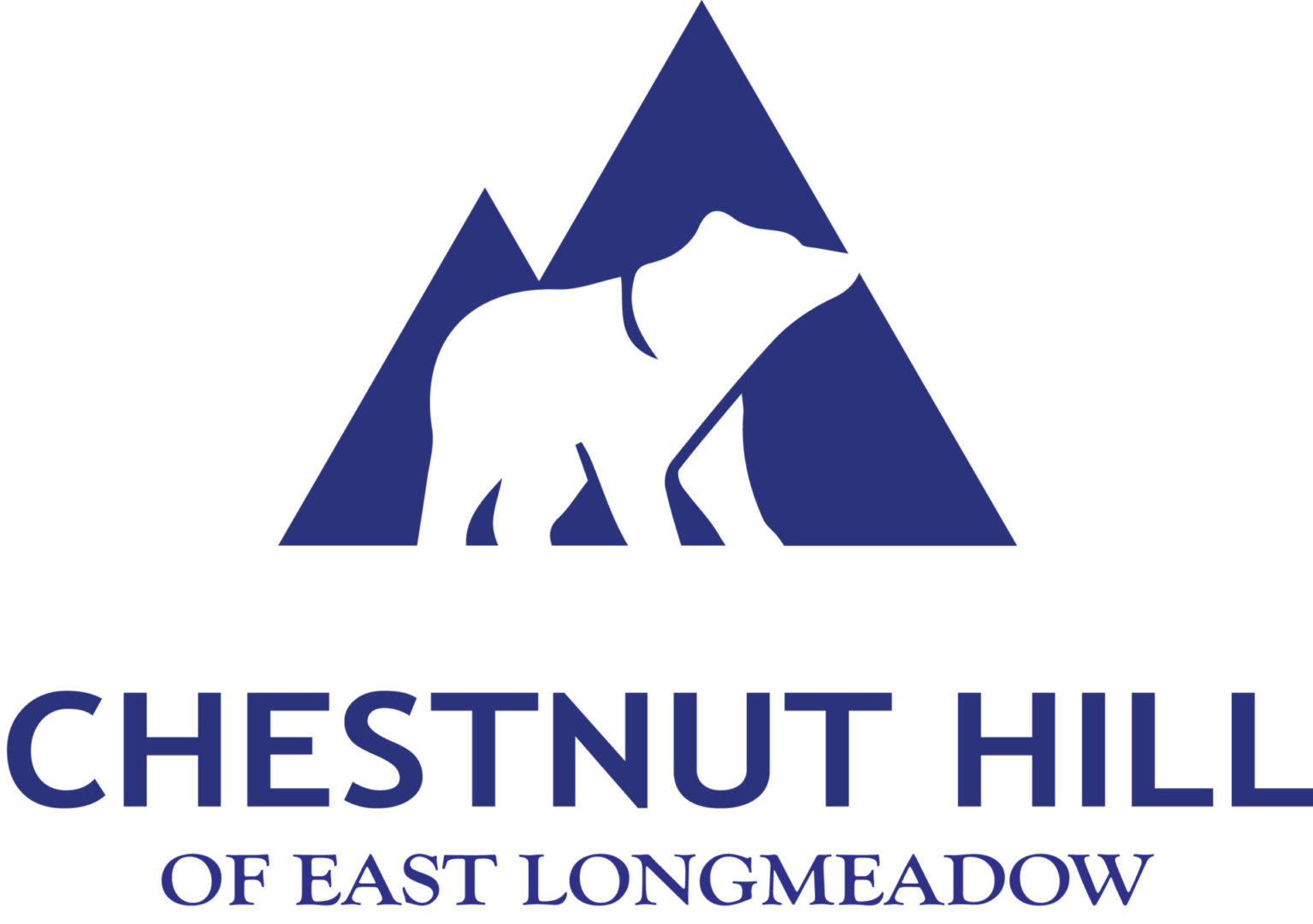 Prescott House
"I would like to take the time to thank each and every person for the special care and thoughtfulness that has been shown to me during my stay here. Everyone has treated me with the utmost respect" Norma says she has been in multiple hospitals and acute rehabs and nowhere compares to the care at Prescott House. She stated she has been here three times over the years and would go nowhere else.
- Norma
---
I am writing to express thanks and gratitude for the care our mother received at Prescott House in North Andover. Our mother, Muriel, was at Prescott House over the past month or so. Initially she was on the 1st floor in the Rehab unit, and then on the 2nd floor in the Memory Care.  She had a brief illness with significant changes in her physical and cognitive abilities and had to quickly move out of her previous independent living situation. We feel so lucky that she ended up at Prescott. From the first day in the Rehab Unit, to her last day before she passed, the staff was so caring and kind. She was always treated with patience, care and kindness. From the staff at the front door, to the therapists, aides, nurses and social workers we only encountered people who clearly cared about the residents and their families.  We were so impressed with the staff in the memory care and how well each resident was treated.  The social workers who helped us- Jackie and Sara- were incredible. I don't think we could have navigated this entire situation without their assistance. 

With much gratitude-

Muriel's Family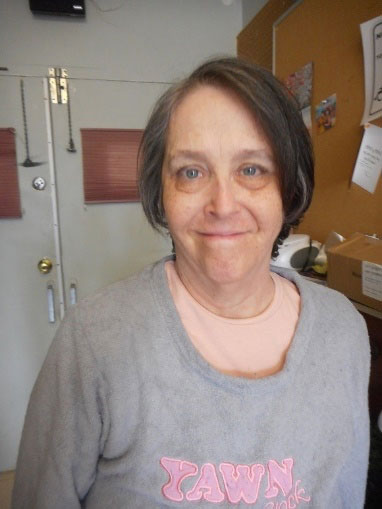 "I've been in this facility for 7 years and I have no complaints. They treat me well here and with respect. I like the food, the people that work here and my roommates."
- Valerie "I feel safe here, the care I receive is excellent and the people are nice and friendly."
- Ann Marie (resident council president)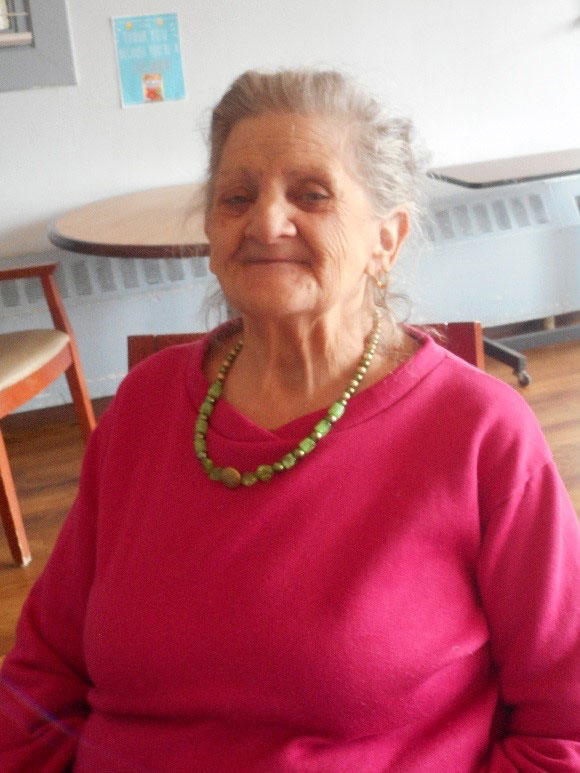 Parkway
"Parkway was a great place for my Mother. She enjoyed the Asian meals and felt comfortable with Chinese staff. Physical therapy did a great job"
Mr. G 11/21
---
"My Dad was at Parkway for 3 weeks for IV antibiotics. I was really happy with the staff and with the care he received. He made some great friends."
Ms. J 12/21
---
"I was a patient at Parkway after a bad fall. PT and OT was really good and I was able to go home sooner than expected."
Mr. A
---
"My Mom is a long-time resident at Parkway. For the first time in years, I feel completely safe and at ease now that my Mom is safe and happy."
Ms. Z
---
"My brother was at Parkway after an accident. They not only helped him with rehab, but also assisted him in finding an appropriate group home after discharge."
Mr. T
---
"There are many caring staff members at Parkway. When I go to visit my Dad, he looks like he is at home. He is always with another resident playing cards or talking."
Ms. O
---
"I like that Parkway has dentists, podiatrists and even a hairdresser to help my Mom with all her needs."
Ms. L
---
"My Mother was at Parkway for short-term rehab. We have already decided that, if she needs long-term-care, we want her to return there. Great staff!"
Mr. Y